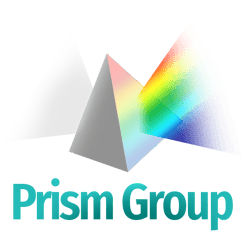 Optimize
Performance &
Engagement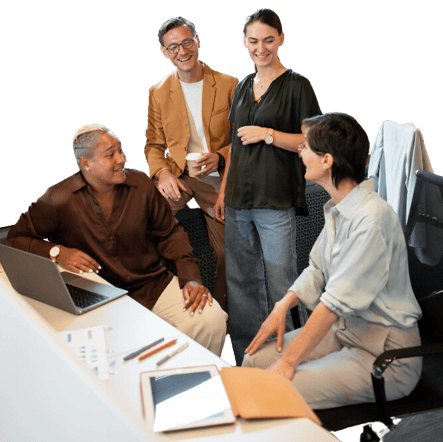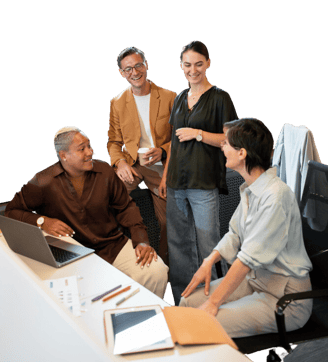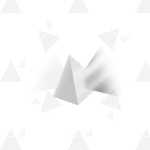 Have you ever been on a team that clicked? How would you describe that team experience?
Teams are very important to the ways businesses operate today. Teams that Click can appear to be a magical thing that some organizations do well. Teams that Click are productive, they don't get in each others' way, they accept differences and appreciate each team member's unique strengths, they understand that they may not always agree but remain equally committed to the reason that brought them together…to name a few.
Sounds great! Sounds easy! Yet, all too often we hear the same story…"our team is in conflict" or "can you do a team intervention because there is one person on the team that is the problem."
Building a great team that clicks is not magical – it takes hard work.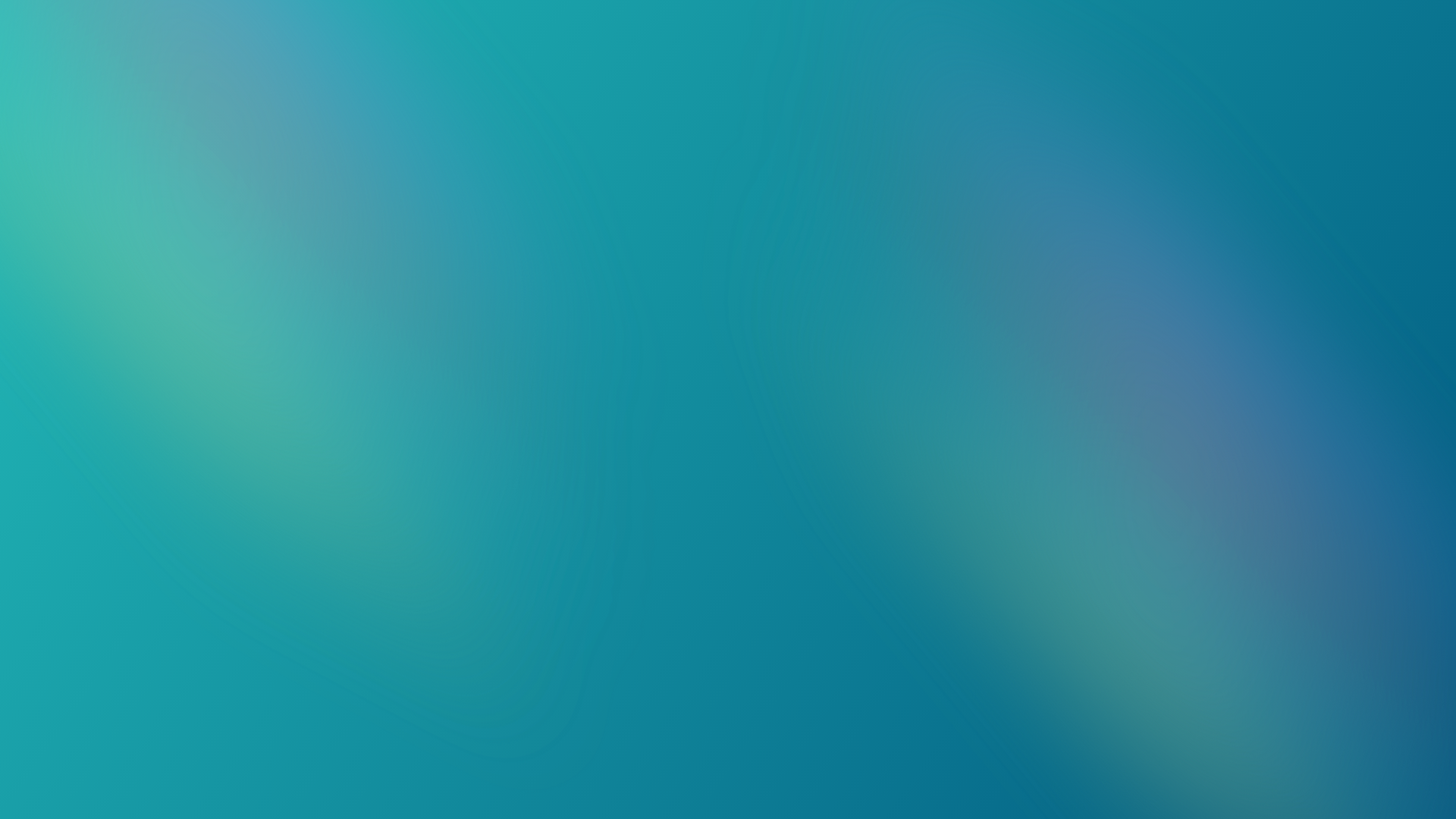 Team members appreciate the unique strengths that each team member brings to the team.

Team members understand their own strengths and weaknesses.

Team members continually develop their emotional intelligence to improve their social skills.

Team members have a method/mechanism for resolving conflict constructively.

They understand their unique roles and focus on results while maintaining healthy and productive working relationships.

Teams that Click regularly acknowledge and celebrate their success.

Super Teams that Click are equally committed to their own and their team members' personal and professional development.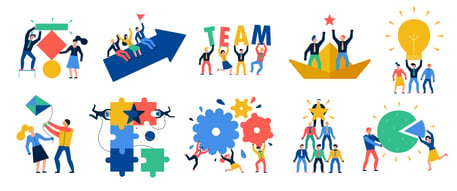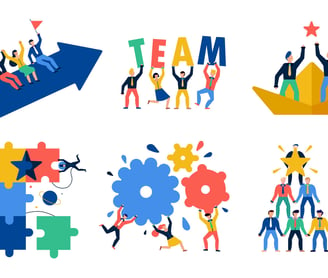 Wanting to learn and know more, TTI SI (our assessment partner) commissioned a research study through HR.com and we are highlighting the findings below. Following these five keys will help your teams click!
Characteristics of Teams that Click:
5 Keys to
Teams that Click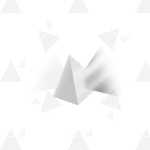 Communicate your purpose and goals to teams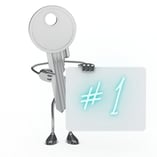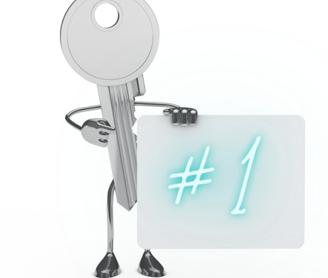 Good communication and clear goals are the foundation for success. The study revealed communication (78%) and goal setting (72%) are at the top of essential characteristics for both team members and their managers.
Organizations with Teams that Click consider "sense of purpose" as the top characteristic for team effectiveness, which connects well to both of these characteristics.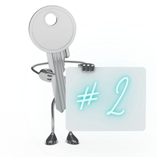 Train leaders in collaborative techniques and empowerment of their team members
The survey found that above all else, team leaders need to be communicators and organizers. 84% percent of respondents said team leaders need to be good communicators, and 74% chose "organized" as a key characteristic.
The best teams not only had leaders, but those leaders tended to be collaborative in nature. This study found that organizations with high performing teams place a higher value on "collaborative" leaders. Other leadership characteristics evaluated included being a: facilitator, delegator, negotiator, and visionary, to name a few.
The findings showed that Teams that Click tend to be structured in a way where each individual person can take the lead on a particular aspect of a project.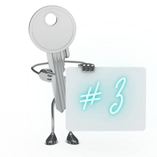 Within the study, respondents were asked to rate their top challenges. The findings revealed that the top challenges for teams were:
Ensure your training aligns with the biggest challenges for the teams in your organizations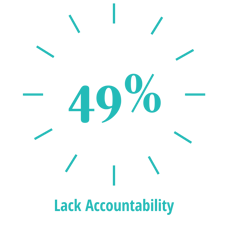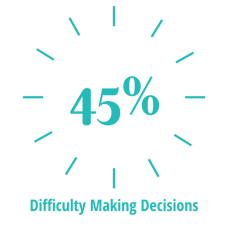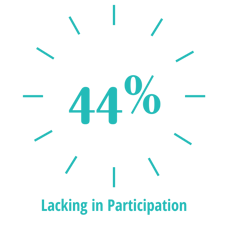 Development efforts are mostly focused on communication (71%), which is the foundation of interpersonal relationships so crucial to teamwork. Fifty-eight percent (58%) also cited collaboration, which requires a more profound understanding of interpersonal dynamics.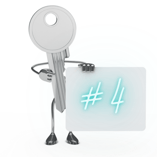 There's an old adage that says: what gets measured gets done. Surprisingly, only a quarter of respondents said their organizations appraise performance at the team level. Without measurement, accountability becomes hard to assess and productivity is destined to decline.
A key distinction here is that in this study high performing teams were more likely to appraise at the the team level. Of the organizations that measured performance at the team level, 72% based it on productivity and goal achievement. However, measuring productivity may not be the best path in every instance. Others teams measure performance based on: 1) A team's ability to work well together, 2) Customer satisfaction and 3) Peer evaluations.
IDEO measures their team's performance based on "empowerment." In a Q&A with Steelcase's Managing Director of Product, David Aycan, he said "Empowerment is about creating a clear path forward for people and trusting them to do the right thing. It's about giving them the right tool kits, helping them understand how to tackle creative challenges, and letting them use their own judgment to solve problems as a team. When people understand that there is a clear way for ideas to move forward and that they have access to the methods and tools to get them to go forward, they're much more likely to actually put energy and time into these efforts to innovate."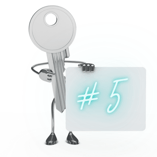 When selecting collaborative tools, consider how the tool would work within the dynamics of teams in your organizations
Organizations with Teams that Click tend to use collaboration tools more than those who are lesser performers. Collaboration tools are essential to increase the effectiveness of hybrid teams who have virtual employees in addition to those who are at the same work site. This insight lines up well with the fact that high performing teams are self-directed with collaborative leaders.
Just a few of the many collaborative tools available in the market today include Slack, Google Hangouts, AirTable and Hive. The challenge isn't whether or not you should use a tool, but choosing the tool to use that is right for your specific organization.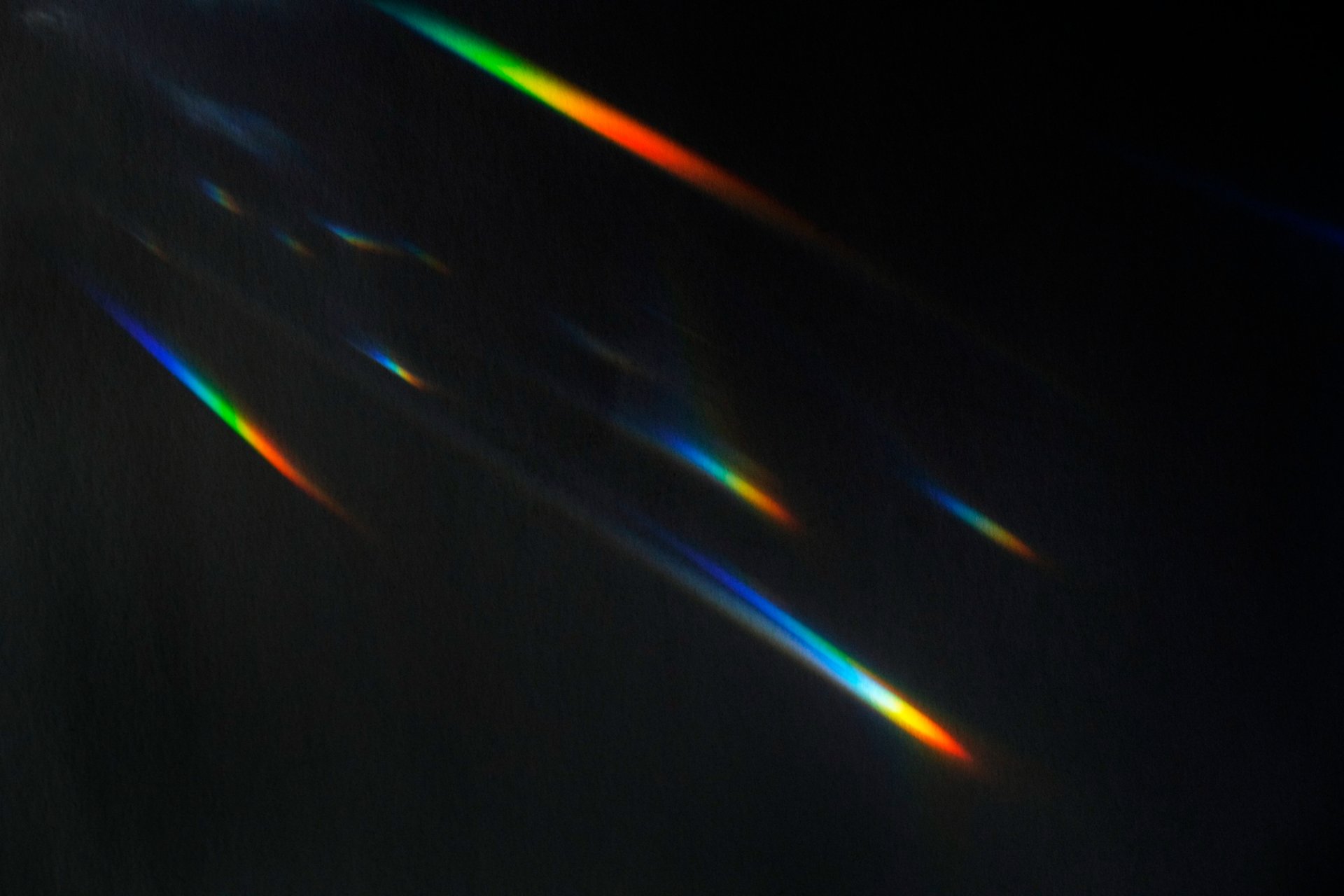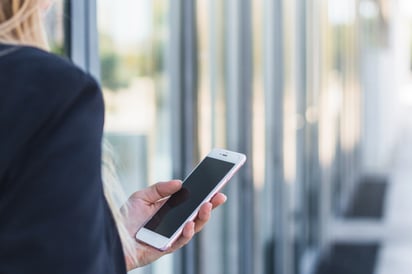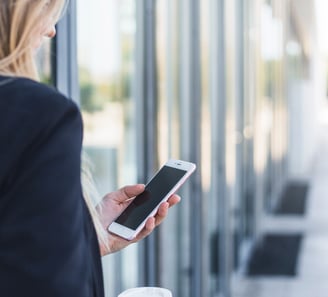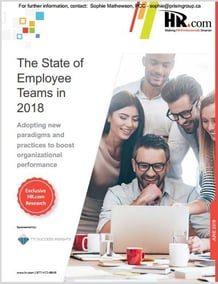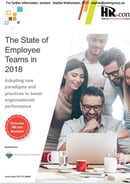 This white paper, co-authored by our partner TTI SI and HR.com, offers insights and strategies for organizations looking to improve team dynamics and engagement levels. Although written in 2018, it is still a very relevant document that may change the way you approach team development.
Get your copy of the State of Teams White Paper for invaluable insights.